12/11/2013:
Available now: Smohalla t-shirts: 'Flamme Sagesse'
LIMITED EDITION - 30 COPIES WORLDWIDE
Only in our order section.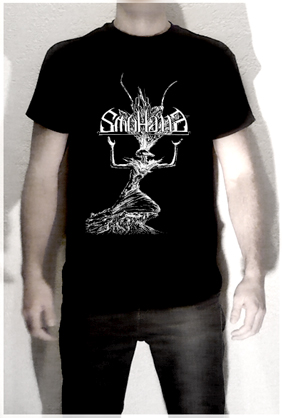 11/05/2013:
New official video for 'O deluge' in the media section. You can also buy 'Resilience' 2011full lenght + 'Tellur - Epitome' 2013 split CD at special price in the order section.





06/04/2013:
New band pictures in the media section. Here are the first reviews for 'Tellur - Epitome' + a french interview.


04/04/2013:
Our 4 new songs, part of the 'Tellur - Epitome' split CD, can be listen here, with a french track-by-track interview: VS Webzine
Zines and radios, just contact us if you want to help us spread the word about this new release: astral.smohalla@gmail.com

03/20/2013:
Finally, our brandnew split CD 'Tellur - Epitome' is available!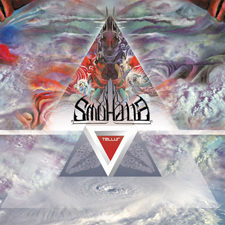 You can listen 2 songs from both bands here:
Duplicate bandcamp
Order it here.


02/10/2013:
New song 'La main d' Abel' official music video


Taken from 'Tellur - Epitome' split album w/ Omega Centauri, out march 2013 on Duplicate Records.
Images by l' oeil céleste - loeilceleste@gmail.com - Kannezered Noz.

12/08/2012:
Unreleased and remastered stuff here.
New website + new logo made by Christophe Szpajdel. We will post some new sounds soon (split w/ Omega Centauri to come).
10/02/2012:
New interview on Puro Ruido (spanish) and slo speaks about his fav album cover on Pure Grain Audio (eng). Split CD with Omega Centauri will be available end of the year through Duplicate Records (Virus, Beyond Dawn, Void, Organ...).
You can also check a trailer for Stagnant Waters here (Camille side-project, with members of Pryapisme and Fleurety).

07/09/2012:
New interview on Damned by Light. Thanks to Kenneth K. Our next split with Omega Centauri is being mastered at Worship studio.
First Fixions E.P 'Euphorion' available on soundcloud.

06/06/2012:
'Resilience' available now on bandcamp, full streaming and download:
http://smohalla.bandcamp.com/album/resilience
Pour les français 'Resilience' est desormais distribué en France par Season of Mist, dans les Fnac, Virgin et Espaces Leclerc.

05/13/2012:
2 new interviews here.

12/27/2011:
Thanks to everyone supporting us, people ordering 'Resilience' , reviewers and all of you spreading the word. Split with Omega Centauri (UK) and reedition projects are on the way.

11/18/2011:
New interviews (eng, ger, por) here, with new reviews.

10/23/2011:
Limited pre-order package CD + button badge is sold out, but you can still purchase the album. New reviews added.
10/17/2011:
Limited pre-order package: 4 copies left.
We also updated our order page with last copies of split w/ Immemorial.
New reviews of 'Resilience' have been added here..

10/07/2011:
First reviews of 'Resilience' here..
Order it now here and get a free button badge (limited to the 20 first copies).
You can check a video exploration on another new song, 'Le repos du Lezard', featuring Oscar Martin from As Light Dies on vocals:



09/26/2011:
Two first songs of 'Resilience' album to come, October 2011.
Streaming or right click/save as..

09/04/2011:
Smohalla just signed with ukrainian label Arx productions. First full-lenght 'Resilience' coming soon.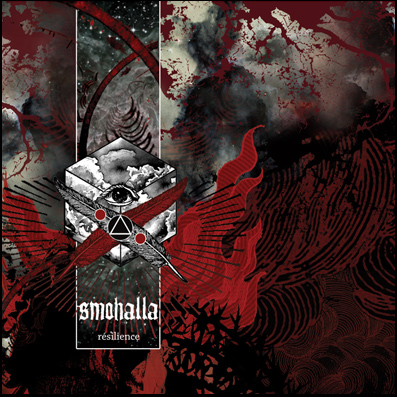 ''Resilience' Tracklist:
1 - Quasar
2 - Au sol les toges vides
3 - Le repos du Lezard (feat Oscar Martin from As light Dies )
4 - Oracle rouge (feat N.Sandoval from Numenor)
5 - Marche silencieuse
6 - L' homme et la Brume (feat Mathieu Lubrun from Arms of Ra)
7 - Aux mille Dieux (feat Damien Luce from Hky / Immemorial)
8 - Nos sages divisent